Puzzle Books Mark Has Written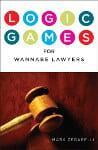 Every game contains the type of problems encountered on admissions tests to law schools, with questions that help sharpen reasoning skills and powers of logic.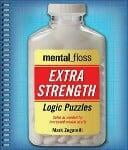 Try to unravel the specifics of each scenario—even though nothing is what it seems at first to be. It will take all your wits and the powers of logical thinking to figure things out!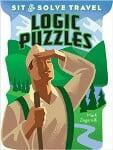 Figure out where each of the three provinces in the kingdom of Farflungus is located—and which of three princes rules it. Join Jasmyn for a planetary shopping spree—and try to discover the order in which she visited four planets, and what she bought.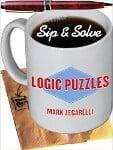 An accompaniment to a good cup of coffee or tea is sure to become a hit with solvers - just like 'Sit & Solves'. So take a break, and relax with four great new mug-shaped, high-quality crosswords, word searches, and logic conundrums.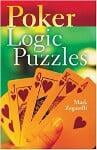 ll the questions feature a poker setting, and transport solvers from Las Vegas to Monte Carlo, from the friendly neighborhood game to tournament play. Nothing's better for testing your powers of deduction and reasoning.
.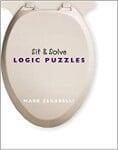 It's clear--people everywhere are sitting and solving! With their amusing shape, great content, and popular price, these compilations are a must-have on every puzzler's shelf.